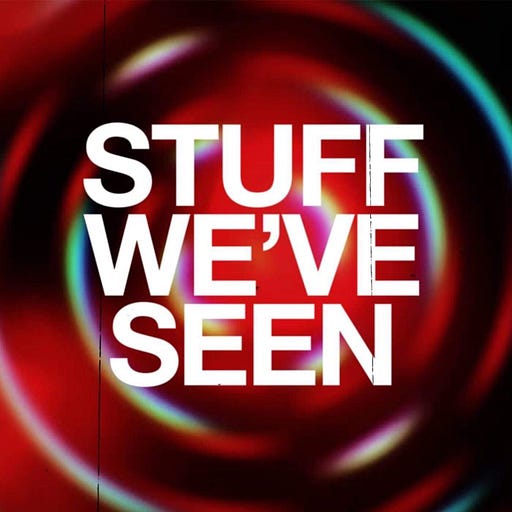 Feb 27 • 1HR 33M
The 2022 BFI Sight and Sound Critics Top 250 Greatest Films
Stuff We've Seen with Jim and Teal brings together two old friends and their mutual love for movies. We have over 90 years of combined film watching experience and while that doesn't make us authorities, it does mean we have have opinions and aren't afraid to share. Our podcast is an eclectic mix of old and new films, different genres, and a focus on experience as much as analysis. We discuss our film obsessions, our disappointments, and our pet peeves, with digressions into film trivia, personal experiences, and movies we thought we had forgotten.
Every decade the BFI's Sight and Sound magazine publishes its poll of the top 100 greatest films in two separate lists created by film directors and then critics, scholars, facilitators, and educators. In February 2023 they followed those lists up with a companion list of the top 250 greatest films of all time as voted by the critics.
These lists are always debatable and controversial, but the decision to make the list more inclusive and include more women filmmakers added to the controversy of what makes a film the greatest. And the shakeup landed Chantel Ackerman's Jeanne Dielman at number 1.
That may have been the biggest headline from this list, but certainly not the last word.
Jim and Teal provide their thoughts on the top 100, and subsequent lists in this first of what should be several episodes this year on the BFI selections. Jim's taken on the challenge, and has watched all 100 of the critics top choices, and a good hundred more from the remaining 250 (which is actually 264 due to ties.) Jim won't stop till he's seen them all, but for now, Teal is taking a pulse on some overall thoughts, surprises, loves, hates, and everything in between.
If you are looking for a good place to start with the BFI top 250, this might be the podcast listen you've been waiting for.