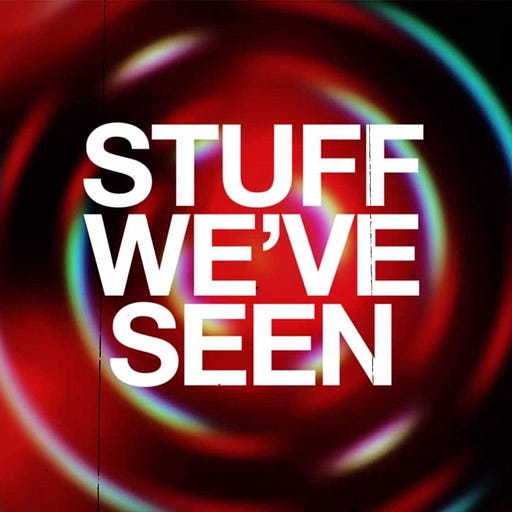 Mar 9 • 1HR 5M
2023 Oscar Predictions: No Country for Old Wells
Stuff We've Seen with Jim and Teal brings together two old friends and their mutual love for movies. We have over 90 years of combined film watching experience and while that doesn't make us authorities, it does mean we have have opinions and aren't afraid to share. Our podcast is an eclectic mix of old and new films, different genres, and a focus on experience as much as analysis. We discuss our film obsessions, our disappointments, and our pet peeves, with digressions into film trivia, personal experiences, and movies we thought we had forgotten.
Since Jim and Teal won't be taping a post-Oscar's episode they wanted to weigh in on the big night and talk about 2023 Oscar Predictions before the show. Will Everything Everywhere All at Once be the big winner of the night, or could there be some surprises in store this year? Signs point to an unpredictable night in several categories.
Speaking of Oscar predictions, and the discussion around them, Jim takes issue with two opposite approaches to the Oscar conversation. First, is what Jim feels is a dishonest take from film critic Peter Travers. Next, Jim zeroes in on film-coverage bad-boy, Jeff Wells. Once, a must read for Jim, Wells' longtime column on his site, Hollywood Elsewhere, has taken a bizarre turn to anti-wokes'ville, and Jim takes particular issue with Wells' relentless takedown of Everything Everywhere All at Once. Can Teal find some common ground with the internet film raconteur?
Oh, and there is still enough time in the episode for Jim and Teal to tell you how much they hated Knock at the Cabin.